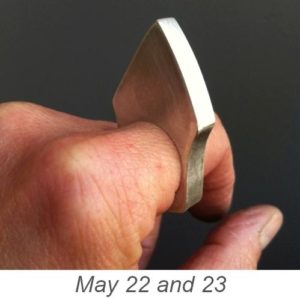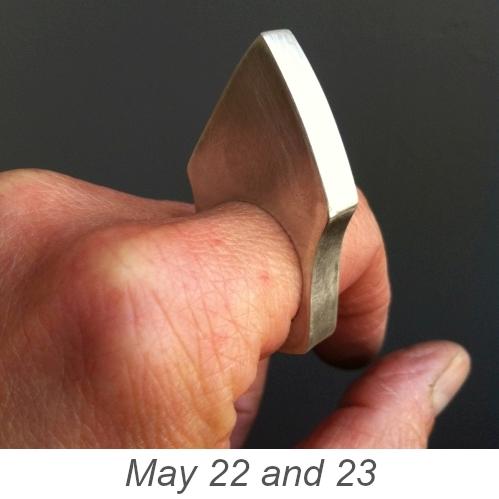 The Big Ring
Instructor: Juan Reyes
May 22 and 23, Saturday and Sunday, 10am – 4pm
Make a statement! with a hollow constructed ring. Hollow rings have been around since antiquity however, the techniques used to make them can lend themselves to creating a very modern and stylish ring. Not only that hollow rings can be bigger than solid ones because the construction process allows you to work with much thinner metal making them strong but remarkably lightweight. This means you can save money on metal and still get a bold, tough ring! In this weekend workshop students will learn simple tricks to design, construct and finish a totally unique hollow ring. You will walk away with not only a great ring but also a better understanding of jewelry fabrication in general. If you are looking for skill building projects and like big rings, this is the class for you! Intermediate level. Beginning Series or equivalent recommended.
Find more info or register HERE.