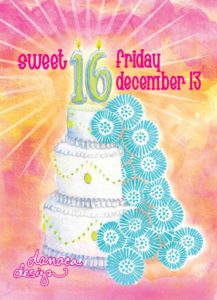 16th Annual Student/Teacher Holiday Show and Sale: December 1-31, 2019
Featuring jewelry by students and teachers in the gallery.
You'll find an incredible selection of hand-made jewelry in the studio gallery, even more than usual!
Join us to party with the artists and celebrate the studio!
Anniversary Party and Student/Teacher Show Reception:
December 13, Friday 6-9:30
Refreshments, tasty bites from Cafe Paloma and CAKE will be served!
More details at www.danacadesign.com
Join our event at: https://www.facebook.com/events/1353493858144400/