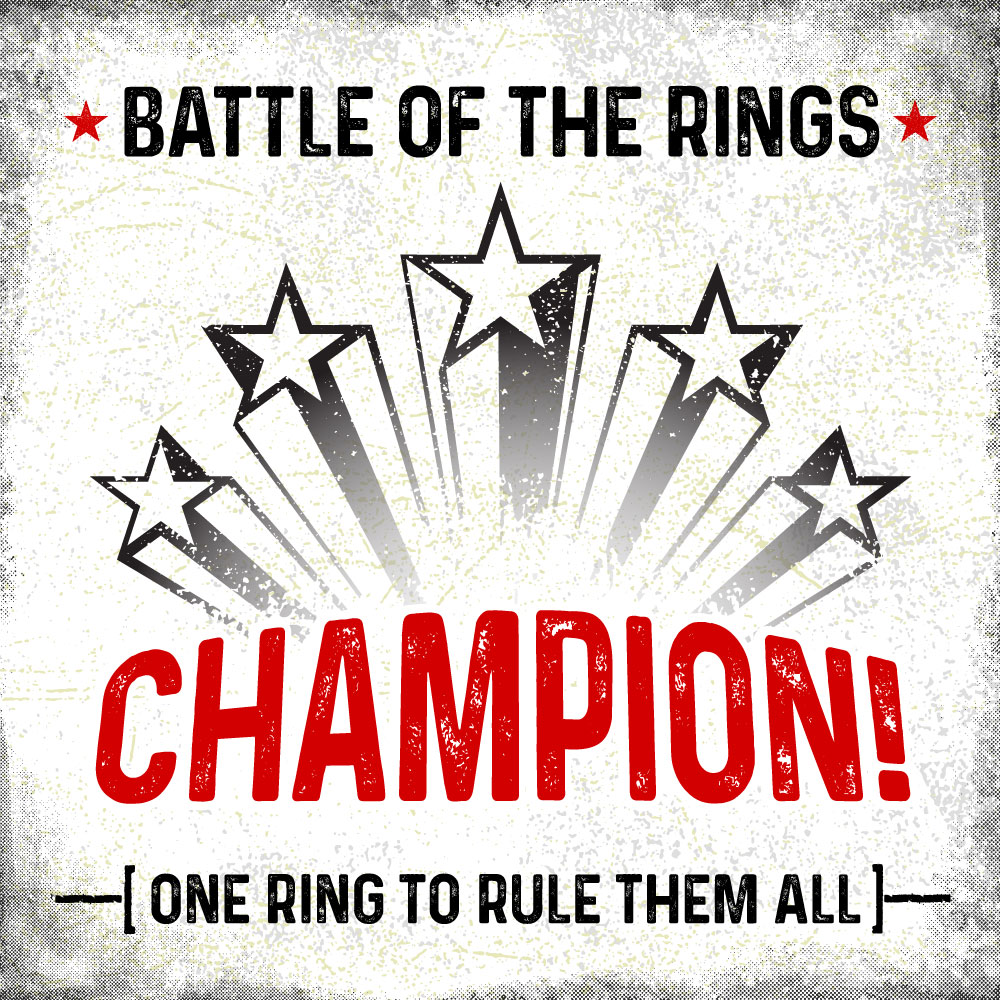 Battle of the Rings, otherwise known as the Ring Smackdown, is a head-to-head, tournament style, single-elimination juried competition and virtual event with a top prize of $500. Our  jurors, Cappy Counard and Kirk Lang selected 64 rings from a pool of 166 from around the world to compete on Instagram during the month of May, 2021. After one month of grueling competition, the winner is…
Battle of the Rings 2021 Champion!
"Artemis Ring" by Roozbeh Rastegar
Sterling silver, fine silver, enamel
Hand fabricated • Hollow Constructed • Fold and Anticlastic Formed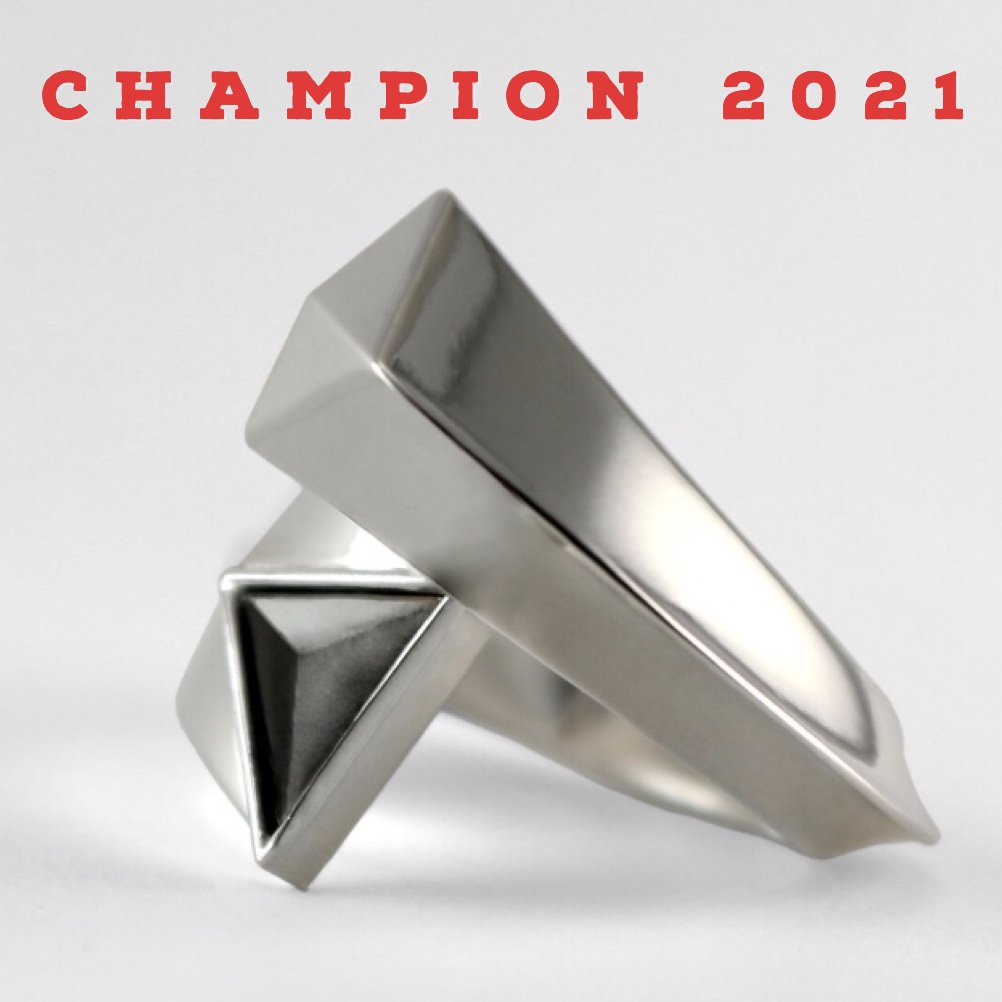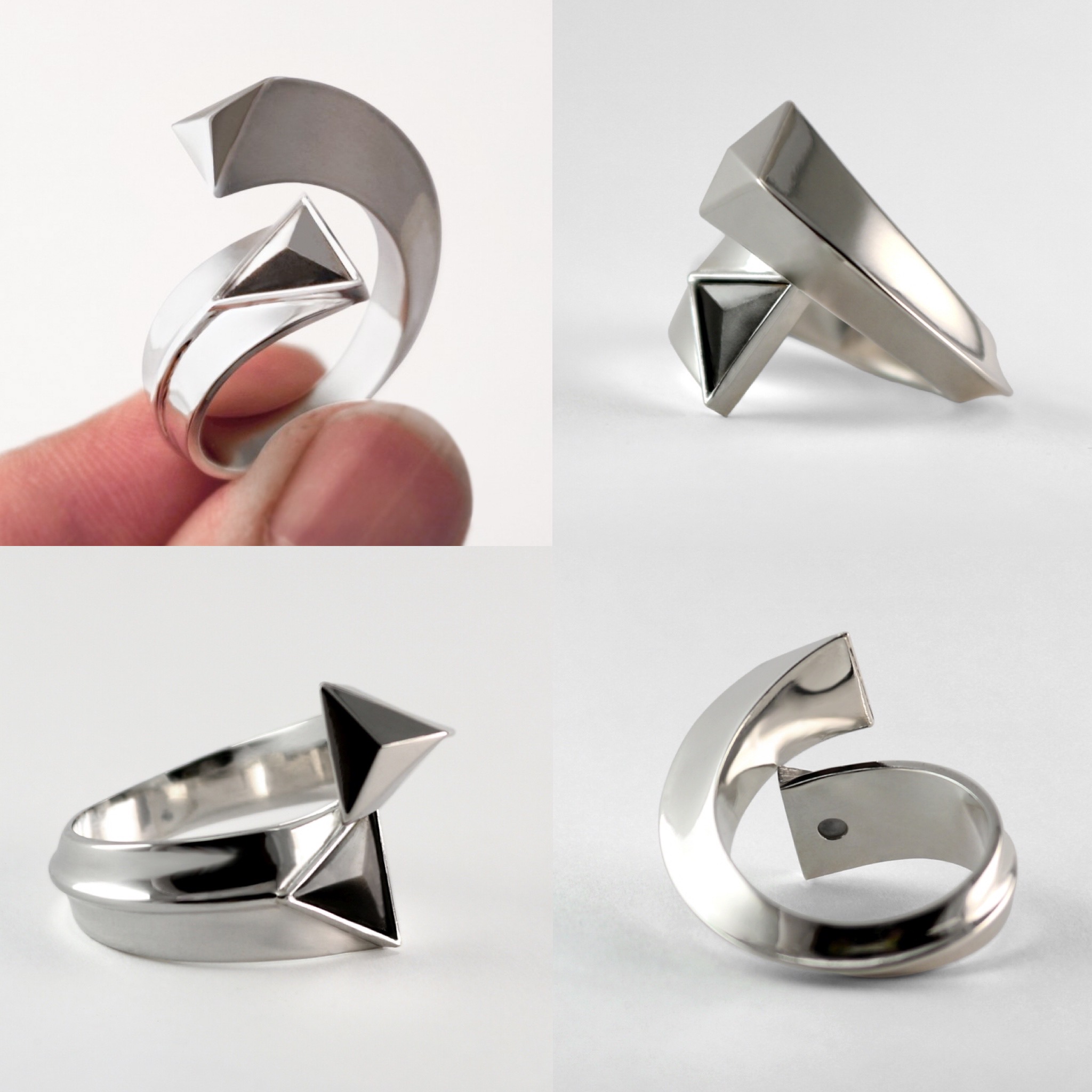 This ring from the "Optical Illusion" collection was hand fabricated using fold forming and anticlastic rising techniques. It is hollow and hand forged and created as part of Roozebeh's final year thesis in at George Brown College in Toronto. It has a triangular profile on one end transitioning to a flat side on the other end. On the triangular side, there is an actual 3-D pyramid but on the flat end, there is a flat triangle with enameling on it imitating the 3-D side. In this collection, on a totally flat surface, a 3-dimensional quality was created to trick the viewers' eyes, inspiring the a "AHA" moment, when the audience realizes that what they see is not what they thought it was at the beginning, suggesting to not always accept what one sees at first glance. Enjoy his process shots from creating the 18k version of the "Artemis Ring" – the final project!
About the Artist: Roozbeh Rastegar was born into an artisan family in Tehran, Iran. Unlike his family, he first studied mathematics in high school and then ceramic engineering at university. He has always been fascinated by the creativity exuding from the minds of artists and inventors; the process in which they add something new to this world and give life to something that didn't exist before. After experimenting with a variety of different art-based fields he established his fashion design business producing leather-based products. After immigrating to Canada, seeking a career change incorporate his hand skills he began the Jewellery Arts program at George Brown College, graduating in 2020. While in school, he received two prestigious awards. One from the Canadian Gemological Association as an Emerging Artist Award and the other for achieving the highest GPA from the Canadian Jewellery Association. His line of one a kind jewellery and limited production work is made by hand and sold under the name Rooz Jewellery.
After The jurors have "drafted" 32 rings each onto their teams, The Shanks and The Mandrel. Matches between the teams are posted daily to our Instagram page and story, (up to four per day!) May 3-28 at 9:00AM PST. VOTE FOR YOUR FAVORITES for up to 24 hours –one vote per person per ring– in our Instagram poll. The ring with the most vote will advance into the next round. All selected rings are available to purchase! 
View, read about, and purchase ALL of the rings: HERE 
View ALL the matches: HERE