This week we opened a very special exhibition, Yukata Jewelry Show 2022. This exciting show is a creative collaboration between Okan Arts and Danaca Design. Vintage hand-dyed yukata cotton from Japan is the inspiration for the work in this second iteration of our Yukata Jewelry Show. The fabric, provided by Okan Arts, was sourced from vendors across Japan—antique shops, vintage warehouses, used kimono shops, and pickers. Danaca Design invited twenty artists from across the country to take the challenge—to design a piece of jewelry inspired by or made from this luscious and dynamic fabric.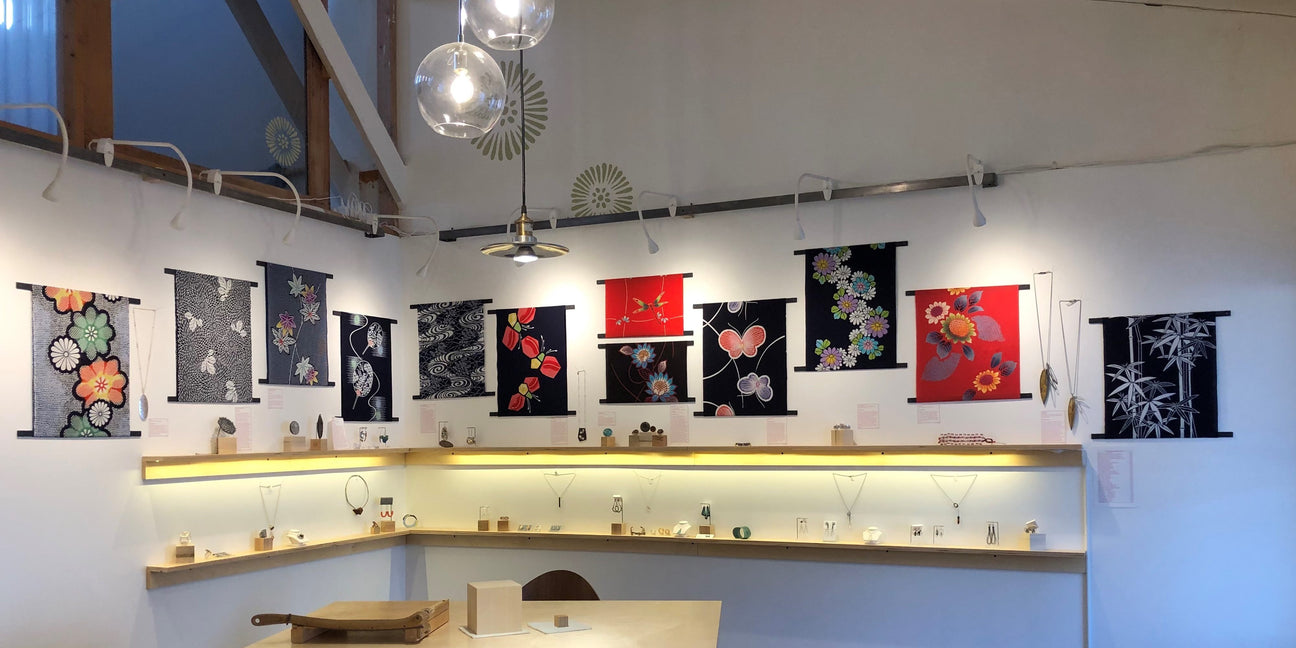 We will be posting pieces from the show this month on FB and Instagram but you can see the entire exhibition on our website now or COME VISIT US IN THE GALLERY SHOWROOM! The show is beautiful. If you haven't visited the showroom yet, now is the time. We've never had so much wall space to play with in our gallery! 
View this unique exhibition is online and in the Danaca Design Seattle Showroom March 4-29, 2022 
Find Showroom info HERE! 
See the full Yukata Jewelry collection HERE. 
For additional information visit www.danacadesign.com 
Participating Artists: 
Angela Gleason 
April Ottey 
Carolina Andersson 
Cynthia Toops 
Dana Cassara 
DeAnna Puls 
Helen Cowart 
Jane Pellicciotto 
Juan Reyes 
Laurel Nathanson 
Maia Leppo 
Maru Almeida 
Megan Corwin 
Molly Epstein 
Nancy Bonnema 
Ronda Miller 
Tegan Wallace 
Vicky Zomenou 
Virginia Causey 
Yuko Tanaka