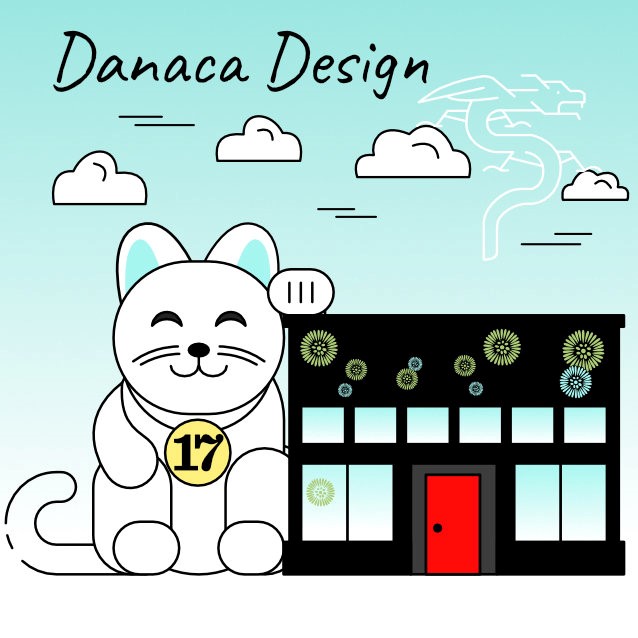 Celebrating 17 Years & Feeling Lucky! That's our theme for 2021. This month you're in luck too because we've decided to give you FREE gift wrapping and FREE shipping in the Jewelry Gallery until December 24. Not only that, we are also offering you 20% off your purchases from our Tool and Supply shop until the end of the month! 
As you may know, last spring we were forced to shut-down our storefront gallery but we didn't close, we just moved it all online! Now nearly our entire selection of handmade jewelry is available, HERE! See something you like but want to try it on for fit or just get a closer look? If you're a local customer just email me to schedule an appointment, dana@danacadesign.com. 
A 20% discount on jewelry making tools and supplies is unbelievable, right? Well we've offered this in December for years so why should 2020 be any different? Our entire selection of tools and supplies is also available online. To take advantage of this incredible offer use the discount code, 20in2020 when checking out. Sorry, no discounts on metals and no free shipping on tools, however curbside pick-up and even in-store shopping can be scheduled. Again, just email me. Remember tools and books are an EXCELLENT gift for a jeweler! Shop Tools HERE. 
Normally this time of year we are putting together a huge party to celebrate our anniversary with dancing, drinks, delicious food, and great conversations. Sadly, that's just not possible this year. In its place, I've come up with an alternative community gathering opportunity, Virtual Jewelry Trivia!! We will zoom trivia one evening a week in January with the one and only Andrew Cooperman as our M.C, so you know it is going to be fun! Expect to hear more about this soon too. In the meantime, be sure to follow us FB or Instagram @danacadesignstudio as we lead up to our January Jewelry Trivia! 
Stay safe and Happy Holidays from all of us at Danaca Design! 
Dana