Danaca Design sells a select assortment of tools and supplies specifically for the convenience of our students and the local jewelry-making community. The selection includes choice handmade tools by one of our instructors, Bill Dawson; first-rate Fretz hammers; as well as a decent assortment of necessary hand tools for the trade. A selection of basic supplies are also available including metal, solder, drill bits, sandpaper, cabochons and an assortment of replaceable flexshaft attachments. Kits are available, see details soon.
Our store front shop is currently closed. Take a look at the list below and email us if there's something you need. If we can, we'll ship it to you.
In the meantime, pick up one of our excellent Danaca Design 16yr Anniversary Aprons, available online now! Shown above, our limited run, aprons are good for the studio or the kitchen and boast a fresh and cheerful logo. The towel loop is a feature you'll quickly find essential. This is a great way to support the studio and extend the life of your clothes! And we will ship them to you free of charge. That's right, FREE SHIPPING!!
Durable 13 oz black denim
100% cotton denim
Two 8″ deep pockets, one pencil pocket
Towel loop
31″ height x 26″ width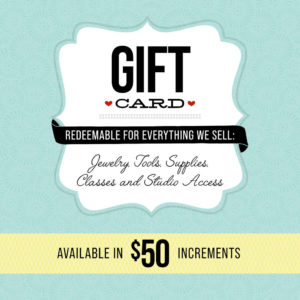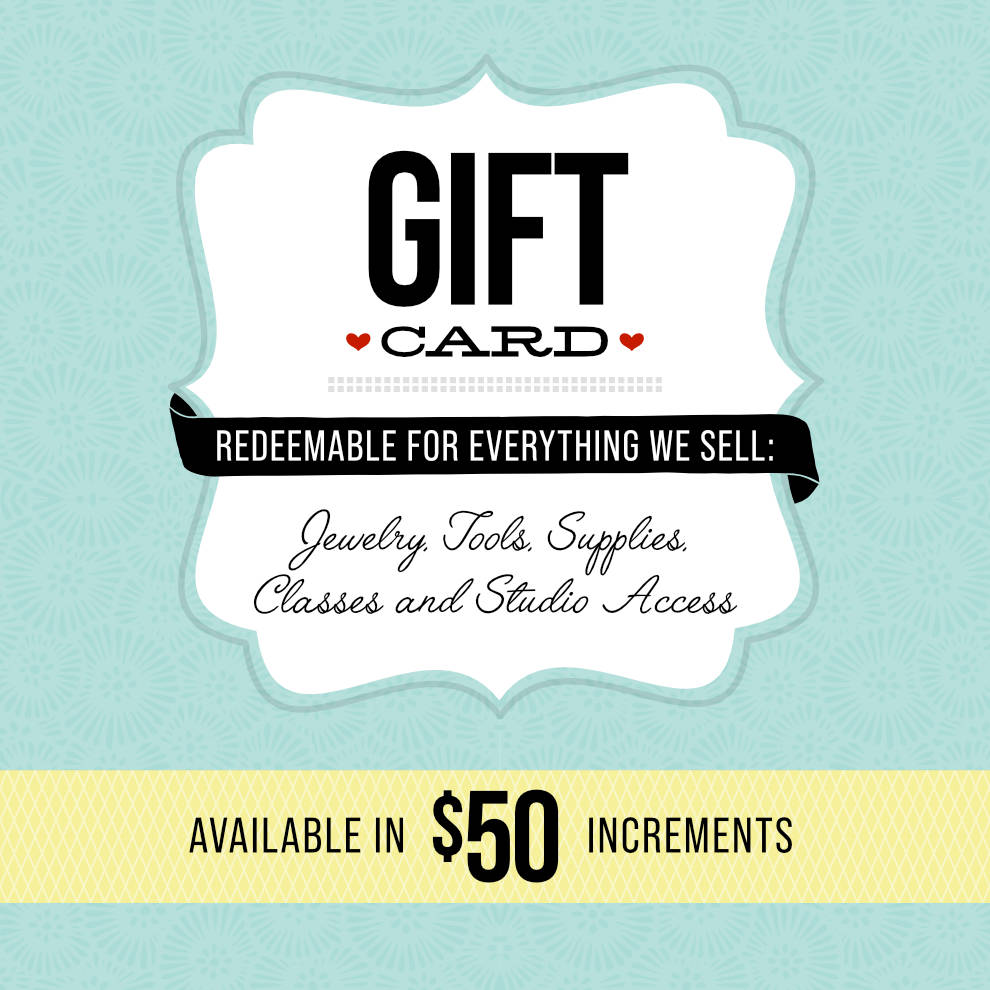 Purchase a Gift Cards today, for the future! Available in $50 increments, redeemable for anything we sell, tools, classes or jewelry.