This class is FULL. Please give us a call if you'd like to be added to the waitlist, 206-524-0916.
Or click here to register for the July 13 session.

This 1-day weekend workshop will focus on an introduction to essential jewelry and metalsmithing techniques, tools, and design used to create jewelry using gold-filled wire. Students will learn by practicing the techniques demonstrated, by using wire to construct pieces that can be used for all kinds of jewelry & wearable art. The focus will be on the essentials of soldering, forming and construction of gold-filled wire as well as the proper use of tools and equipment, studio safety, metals, tube stone setting, design, and finishing techniques specific for gold-fill. Project demos will include making gold-fill rings, making flux paste for gold & gold-fill, and using small tube settings.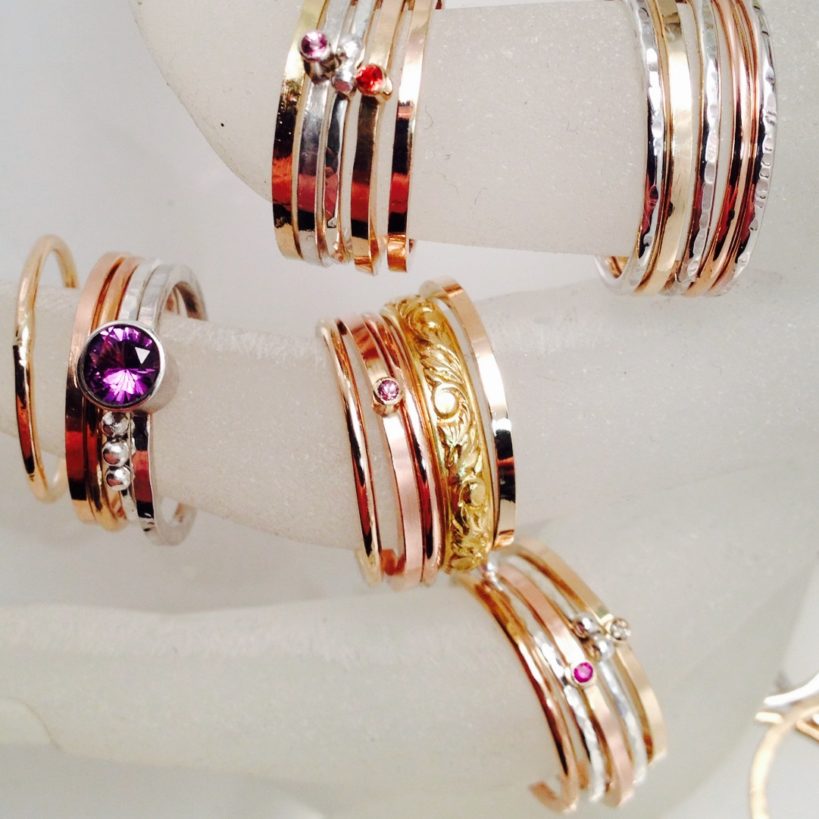 Prerequisites:
Basic metal working skills required.
Students Must Bring:
-A wide variety of gold-filled shapes and gauges of wire are available, bring a selection
-14k medium gold solder
-Jeweler saw blades 2/0-4/0 blades (available in studio store)
Students May Bring:
-24-18 gauge single or double clad gold-filled, or sterling silver can be helpful to create some interesting looks
-A selection of beads, and found objects, is not only fun, but provides punch to your design ideas. Your selection of unique objects and colors make your work interesting and different
-Center punch/scribe
-Pin vise
-Needle files
-6" half round file
-Emery paper, 200/400/600
-Small pack of drill bits
-Small tweezers
-Ring clamp
-Side/wire cutters
-Optivisors
-Jewelry pliers
-Paper and pencils
-Safety glasses