Online registration is easy! But if you need to register with class credit, coupon code, gift card, or be added to a waitlist, or if you are registering someone other than yourself, please let us know via email, dana@danacadesign.com or give us a call, (206)524-0916.
This class is already in session.

The ancient technique of lost wax casting is widely used today for mass producing jewelry and jewelry components but it is also used to create unique one-of-a-kind jewelry pieces. In this comprehensive workshop, you will learn the fundamentals and some useful tricks for designing and creating wax models for casting. Students will be introduced to the casting process and explore a variety wax types and techniques in order understand how to prepare ideal waxes for casting. Projects will include pendants, rings, and charms. The finished waxes will be sent out to a professional casting house and returned the final week for finishing. *Students enrolled in multiple week classes are eligible and encouraged to work outside of class on class projects during Practice Hours.  No experience necessary; returning students are welcome. Basic materials included.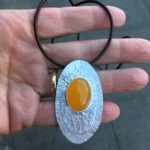 This class is full. Please email dana@danacadesign.com to be added to the wait list.

This Beginning Series Workshop is an ideal introduction to the fundamental aspects of silversmithing.  Explore jewelry design while learning all the valuable basics: to saw, file, texture, form, and solder nonferrous metals like copper, brass, and silver. Students will develop a good understanding of soldering and setting stones into bezels and will complete two pieces of jewelry. Get a taste for working in metal while gaining the foundation necessary to pursue the art of silversmithing. No experience necessary. Basic materials included.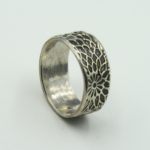 This class is full. Please email dana@danacadesign.com to be added to the wait list.

Discover what you can make with Precious Metal Clay+ (PMC+). This marvelous material that can be worked just like clay yet when fired results in pure metals, in this case fine silver. Students will have the opportunity to construct and fire two or three pieces. In this one-day class, you will get a taste of what is possible while building a strong foundation to pursue the material in the future. No experience necessary.

Materials kit $75 payable to instructor, cash or check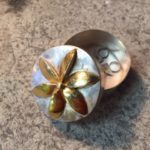 All levels.

$35 materials fee, payable to instructor check or cash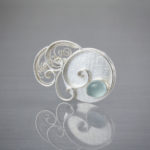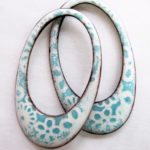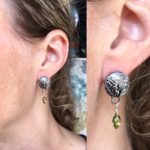 First developed in Russia by Czarist jewelers such as Fabergé, reticulated silver will add exciting and unique 3-dimensional texture to your work. The process begins with a particular alloy of silver. Then by carefully preparing the surface of the metal and heating it with a focused yet delicate torch, this specialized technique reveals a mysterious lunar-like landscape within every piece of silver. Students will be introduced to alloying and casting an ingot of silver, preparing the silver for reticulation, and the heating process to develop the desired texture. No experience necessary although basic metalworking skills are helpful. $25 Materials fee payable to instructor, cash or check