We now have online registration! But are still working out the bugs so...
Please call us to be placed on a waitlist if a class is Out of Stock or if you need to register with a Class Credit or Gift Card (206) 524 0916.
We welcome feedback/comments/questions at dana@danacadesign.com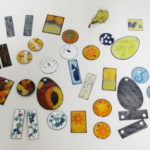 This class is FULL. Please give us a call if you'd like to be added to the waitlist, 206-524-0916.

Have you been curious about enameling, the timeless and vibrant beauty of colored glass and metal? Get a taste for it in this workshop spanning two weekday evenings. Students will work with a kiln for optimum control over their desired results and be introduced to proper application of opaque enamels onto flat and domed sheet metal by both sifting and wet-laying. They will have the opportunity to experiment with stencils and sgraffito to create exciting patterns or designs and explore controlled firing or, alternatively, allow for the interaction of enamels and the kiln to surprise and delight. Finished pieces can be completed with simple findings or incorporated into your current metal work with settings construct afterward. No experience necessary. Basic materials included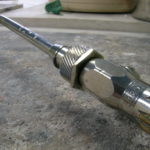 This class is FULL. Please give us a call if you'd like to be added to the waitlist, 206-524-0916.

Shed your apprehension and learn to set challenging-shaped stones in this comprehensive, hands-on weekend with master stone-setter Kirk Lang. Building off of Faceted Stone Setting Theory and Applications: Round Stones, this more advanced workshop will teach students how to confidently set faceted stones with pointed corners. The workshop covers three types of settings: prong, flush, and bezel and three types of stone cuts: pear, triangle, and princess.  Students will learn the theory behind stone setting, gemstone characteristics, and how to make setting tools. The workshop focuses on solid demonstrations of each setting followed by practice setting stones in class.  Faceted Stone Setting, Theory and Application: Round Stones or equivalent experience required. $125 Materials Fee Payable to Instructor, cash or check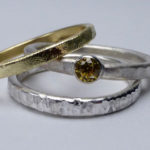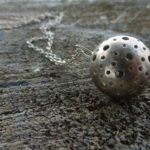 This class is FULL. Please give us a call if you'd like to be added to the waitlist, 206-524-0916.

This 1-day weekend workshop will focus on an introduction to essential jewelry and metalsmithing techniques, tools, and design used to create jewelry using gold-filled wire. Students will learn by practicing the techniques demonstrated, by using wire to construct pieces that can be used for all kinds of jewelry & wearable art. The focus will be on the essentials of soldering, forming and construction of gold-filled wire as well as the proper use of tools and equipment, studio safety, metals, tube stone setting, design, and finishing techniques specific for gold-fill. Project demos will include making gold-fill rings, making flux paste for gold & gold-fill, and using small tube settings.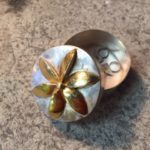 All levels. $35 materials fee, payable to instructor check or cash Materials Fee: $35 or $75 Payable to instructor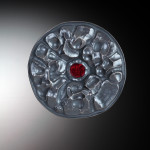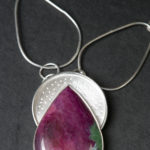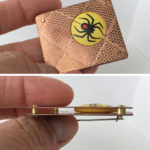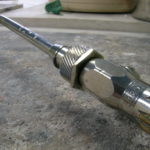 $60 Materials fee payable to instructor, cash or check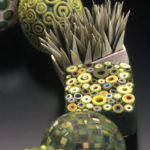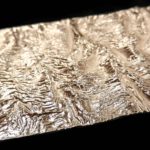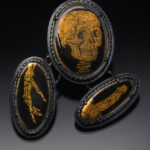 The firing of graphite drawings into enamel- which offers the possibility of producing highly detailed and delicate images. Demos will include prepping the enamel for receiving the pencil marks, the use of blending, shading and graphite washes, the building-up of layers and over-glazing and the combination with Limoges techniques- especially watercolor washes. While it is possible to fire the drawings in a kiln, I will focus on a straightforward method of torch-firing that maximizes the clarity of the images.
The second technique (pioneered by jeweler Joan Parcher), will utilize reflective glass beads (used on airport runways) to create unexpected optical effects. Demos will include the use of various sized beads, compatible enamel undercoats and the complex optical interactions that can be created.
The third technique- virtually unknown in contemporary enamel circles and only described in one 1911 book- utilizes synthetic aventurine (goldstone) to produce enamels which sparkle due to the inclusion of copper or cobalt crystals into the enamel matrix.
The final technique will be the application- on enamel- of extremely delicate sgrafitto drawings in gold leaf- a technique derived from late Roman glass portrait rondels and adapted for use on vitreous enamels. Demos will focus on the crucial aspects of surface preparation and precise firing conditions that are necessary to achieve the effect.
Some materials included.

Beginning Series or equivalent experience required.
$95 Materials Fee Payable to Instructor, cash or check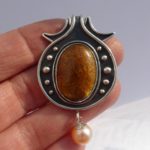 This class is taught by Tegan Wallace, who has been teaching jewelry making at the elementary and middle school level for several years.
Materials included.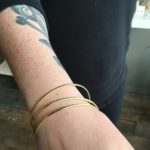 Basic metalsmithing skills are required.

$60 Materials Fee Payable to Instructor