Online registration is easy! But if you need to register with class credit, coupon code, gift card, or be added to a waitlist, or if you are registering someone other than yourself, please let us know via email, dana@danacadesign.com or give us a call, (206)524-0916.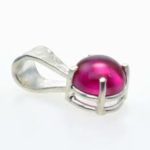 This class is full. Please email dana@danacadesign.com to be added to the wait list.

This class combines two of the most requested stone setting projects: how to make your own basket settings and how to use a bezel block. Participants in this workshop will not only learn how to fabricate these settings but will also how learn how to set round and oval faceted stones into them. First, a series of exercises teaching the core principles of stone setting will be offered before moving into how to use jigs to simplify the basket setting fabrication process. Tips on how to build your own jigs for custom sizes will also be presented. You will learn how to solder these settings together but also how a precision arc welder can simplify the process. Second, making a tapered tube setting can be frustrating using traditional methods. Bezel blocks make the process be super easy! Students will learn how to use a bezel block to create complicated settings in minutes with very little effort. Bezel blocks can be used to make bezel settings, tapered tubes, prong settings and wax settings for casting. Participants will have the option to make a finished pendant or ring with the settings that are created. This class is open to beginners, but basic metalworking and soldering experience is required.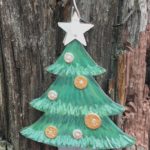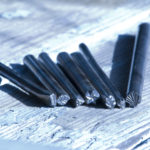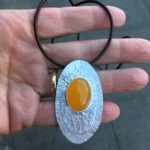 This class is full. Please email dana@danacadesign.com to be added to the waitlist.

This Beginning Series Workshop is an ideal introduction to the fundamental aspects of silversmithing.  Explore jewelry design while learning all the valuable basics: to saw, file, texture, form, and solder nonferrous metals like copper, brass, and silver. Students will develop a good understanding of soldering and setting stones into bezels and will complete two pieces of jewelry. Get a taste for working in metal while gaining the foundation necessary to pursue the art of silversmithing. No experience necessary. Basic materials included.