Online registration is easy! But if you need to register with class credit, coupon code, gift card, or be added to a waitlist, or if you are registering someone other than yourself, please let us know via email, dana@danacadesign.com or give us a call, (206)524-0916.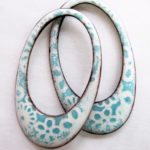 This class is full. Please email dana@danacadesign.com to be added to the wait list.
There is also another section of this class on January 25, click here to register.

Have you been curious about enameling, the timeless and vibrant beauty of colored glass and metal? Get a taste for it in this one day workshop. Students will work with a kiln for optimum control over their desired results and be introduced to proper application of opaque enamels onto flat and domed sheet metal by both sifting and wet-laying. They will have the opportunity to experiment with stencils and sgraffito to create exciting patterns or designs and explore controlled firing or, alternatively, allow for the interaction of enamels and the kiln to surprise and delight. Finished pieces can be completed with simple findings or incorporated into your current metal work with settings construct afterward. No experience necessary. Basic materials included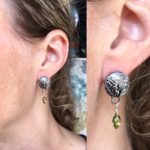 First developed in Russia by Czarist jewelers such as Fabergé, reticulated silver will add exciting and unique 3-dimensional texture to your work. The process begins with a particular alloy of silver. Then by carefully preparing the surface of the metal and heating it with a focused yet delicate torch, this specialized technique reveals a mysterious lunar-like landscape within every piece of silver. Students will be introduced to alloying and casting an ingot of silver, preparing the silver for reticulation, and the heating process to develop the desired texture. No experience necessary although basic metalworking skills are helpful. $25 Materials fee payable to instructor, cash or check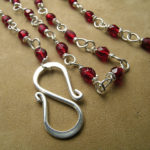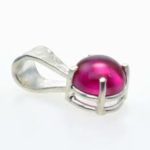 This class is full. Please email dana@danacadesign.com to be added to the wait list.

This class combines two of the most requested stone setting projects: how to make your own basket settings and how to use a bezel block. Participants in this workshop will not only learn how to fabricate these settings but will also how learn how to set round and oval faceted stones into them. First, a series of exercises teaching the core principles of stone setting will be offered before moving into how to use jigs to simplify the basket setting fabrication process. Tips on how to build your own jigs for custom sizes will also be presented. You will learn how to solder these settings together but also how a precision arc welder can simplify the process. Second, making a tapered tube setting can be frustrating using traditional methods. Bezel blocks make the process be super easy! Students will learn how to use a bezel block to create complicated settings in minutes with very little effort. Bezel blocks can be used to make bezel settings, tapered tubes, prong settings and wax settings for casting. Participants will have the option to make a finished pendant or ring with the settings that are created. This class is open to beginners, but basic metalworking and soldering experience is required.