Online registration is easy! But if you need to register with class credit, coupon code, gift card, or be added to a waitlist, or if you are registering someone other than yourself, please let us know via email, dana@danacadesign.com or give us a call, (206)524-0916.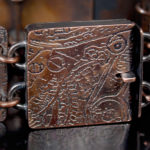 Beginning Series or equivalent required, returning students encouraged. *Students enrolled in multiple week classes are eligible and encouraged to work outside of class on class projects during Practice Hours.


Basic materials included.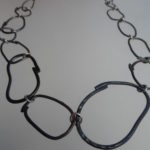 No experience necessary. Basic materials included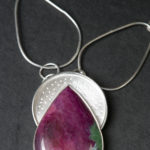 What could be more fun than spending a week totally immersed in learning to make jewelry? Spend five exciting days in a row doing just that. As part of a group, you'll learn the fundamentals of working with precious metal including: sawing, disc cutting and dapping, hammer texturing, roll printing, basic forming and finishing, as well as bezel setting stones. In this beginning silversmithing class, students will use copper, brass, and sterling silver to make individualized jewelry pieces including a pin, a pendent, a ring, and a simple linked project. Each night you'll go home dreaming of what to create the next day, designing in your sleep. This class is an ideal way to explore a range of techniques and create several projects in a concentrated time.  No experience necessary.

Basic materials included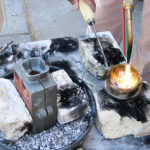 Learn the fundamentals of casting by exploring the exciting and ancient technique of pouring molten metal directly into molds made from organic materials, sand and soft stone.  This process does not require a centrifugal setup or any major equipment so it is easily reproduced in a home studio or in your back yard!  This workshop will cover carving a mold and casting into tufa (light-weight sandstone), creating a quick mold in cuttlefish bone, a material easily found at any pet store producing a lovely texture, and sandcasting, an ancient way to reproduce an object.  Students will also explore casting into other organic materials for surprising effects!  Rudimentary alloying, pouring an ingot, finishing techniques and safety will all be discussed.  Bring your clean silver scraps if you have some.  No experience necessary. Basic materials included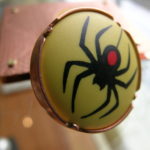 Prerequisites: Beginning Jewelry Series or equivalent Basic materials included

$30 Materials Kit Fee Payable to Instructor
Intermediate class, Basic metal working skills required
All levels.
All levels. Basic materials included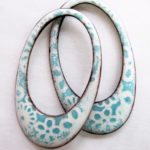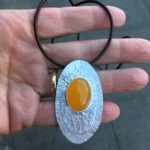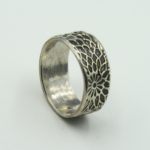 Materials kit $75 payable to instructor, cash or check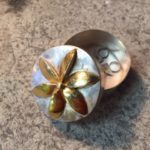 All levels.

$35 materials fee, payable to instructor check or cash
This Beginning Series Workshop focuses on the basic construction of fabricated rings with and without stones.  Each student will construct a simple, textured band ring as well as a ring with a bezel-set stone. In the process of designing and constructing these rings, students gain new soldering skills and become familiar with the three-dimensional possibilities and challenges of working with heavier gaged metal. Leaving with a couple of rings is a bonus. No experience necessary. Basic materials included