Online registration is easy! But if you need to register with class credit, coupon code, gift card, or be added to a waitlist, or if you are registering someone other than yourself, please let us know via email, dana@danacadesign.com or give us a call, (206)524-0916.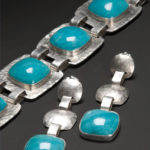 Find more info here, or call the studio with any questions.
Hone your skills and add new ones to bring your designs to life. This class will focus on specialized tools and techniques to add volume, texture, and complexity to your work. Learn how hydraulic press forming, acid etched surfaces, and faceted stone setting can bring your jewelry to a whole new level. Beginning Series or equivalent required.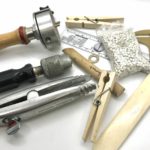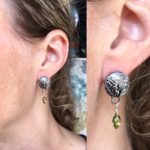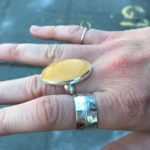 This class is full, please email dana@danacadesign.com to be added to the waitlist.

There is also another section of this class in May: http://wp.danacadesign.com/classes/beginning-jewelry-series-rings-2/

This Beginning Series Workshop focuses on the basic construction of fabricated rings with and without stones.  Each student will construct a simple, textured band ring as well as a ring with a bezel-set stone. In the process of designing and constructing these rings, students gain new soldering skills and become familiar with the three-dimensional possibilities and challenges of working with heavier gaged metal. Leaving with a couple of rings is a bonus. No experience necessary. Basic materials included.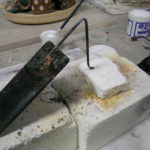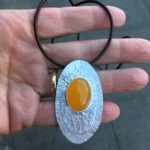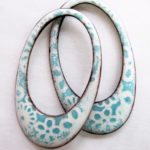 If you're tired of manufactured prongs and bezels; If you just can't find an elegant way to incorporate that special stone, enamel sample or little found treasure into your work; If you just need to shake things up, then Imaginative Captures is for you! This information-packed workshop is full of tips and tricks and can help you develop new, more integrated setting (capturing) solutions and break down some of the rigid walls that exist between ideas, process and materials. We'll get up close and personal with the flex shaft, soldering, riveting and cold connecting.

Participants must have basic jewelry skills and experience with the rolling mill, torches, hammers, buffers, etc. Required skills include drilling with the flex shaft machine, sawing, filing, silver soldering and basic bezel setting. Those who enroll must be able to solder unattended.

$25 materials fee payable to instructor, cash or check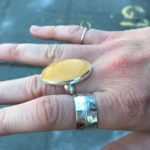 Basic materials included.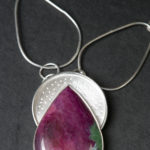 This class is taught by Tegan Wallace, who has been teaching jewelry making at the elementary and middle school level for several years.

This class is taught by Tegan Wallace, who has been teaching jewelry making at the elementary and middle school level for several years.

Materials included.

•Working with mild, cold rolled steel including sourcing, cutting, soldering, forming, texturing, patinating and sealing. Materials and supplies required to work with steel.
•Cleaning and prepping steel for fusing and Keum Boo.
•Alloying various karats and colors of gold in preparation for fusing, a skill that can be broadly applied to other metals.
•Heat fusing gold to steel sheet and iron wire. Managing the fusing process. Trouble shooting.
•Keum Boo on steel. Using the torch to apply gold foil to steel.
•Texturing steel. Hammer and roller patterning steel to add interest to fused pieces.
•Patinating and sealing steel jewelry.
•Hands-on work. Students will be able to complete at least two finished pieces of steel/gold jewelry.